Did you know? You can get an upgrade for your pass?
November 05, 2023
Hello everyone! I know many of you know our normal weekend pass rates and our one day pass rates as they are on our admissions page and perhaps you attended Mini Iwai,  But did you notice our other options? Our one star is a bit pricier than general admission as...
August 02, 2023
Mini Iwai is September 3rd..2023! Last day before weekend badge price goes up! $10 (+tax) at the door or free if you purchase, or have purchased, your weekend pass for Anime Iwai Horizons!
Anime Iwai: Horizons- November 10-12 2023
July 09, 2023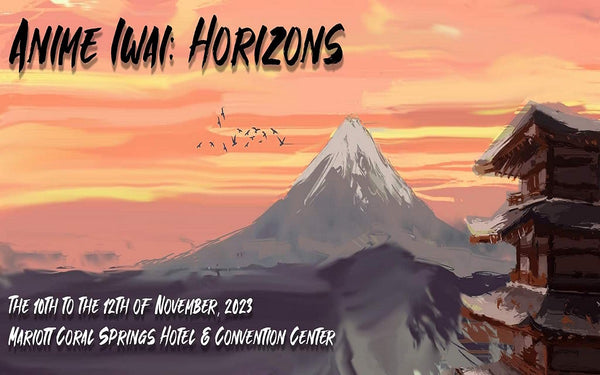 Anime Iwai Horizons is absolutely a go for 3 full days this November. November 10th-12th 2023 to be exact! We've go the ball rolling already for exciting things coming up. Did you know Our Special Guests Sarah Wiedenheft and Aaron Dismuke are already lined up for this year? We announced Sarah just before...